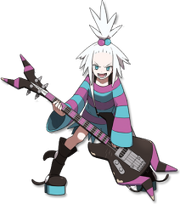 Homika is an upcoming Gym Leader in Pokémon Black 2 and White 2. She masters in the Poison-Type Pokémon, and she appears to be in a band, but this is uncomfirmed. It is unknown what city her gym is in. Homika is set to make an appearance in the anime in June.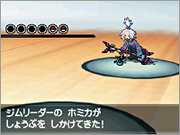 Ad blocker interference detected!
Wikia is a free-to-use site that makes money from advertising. We have a modified experience for viewers using ad blockers

Wikia is not accessible if you've made further modifications. Remove the custom ad blocker rule(s) and the page will load as expected.